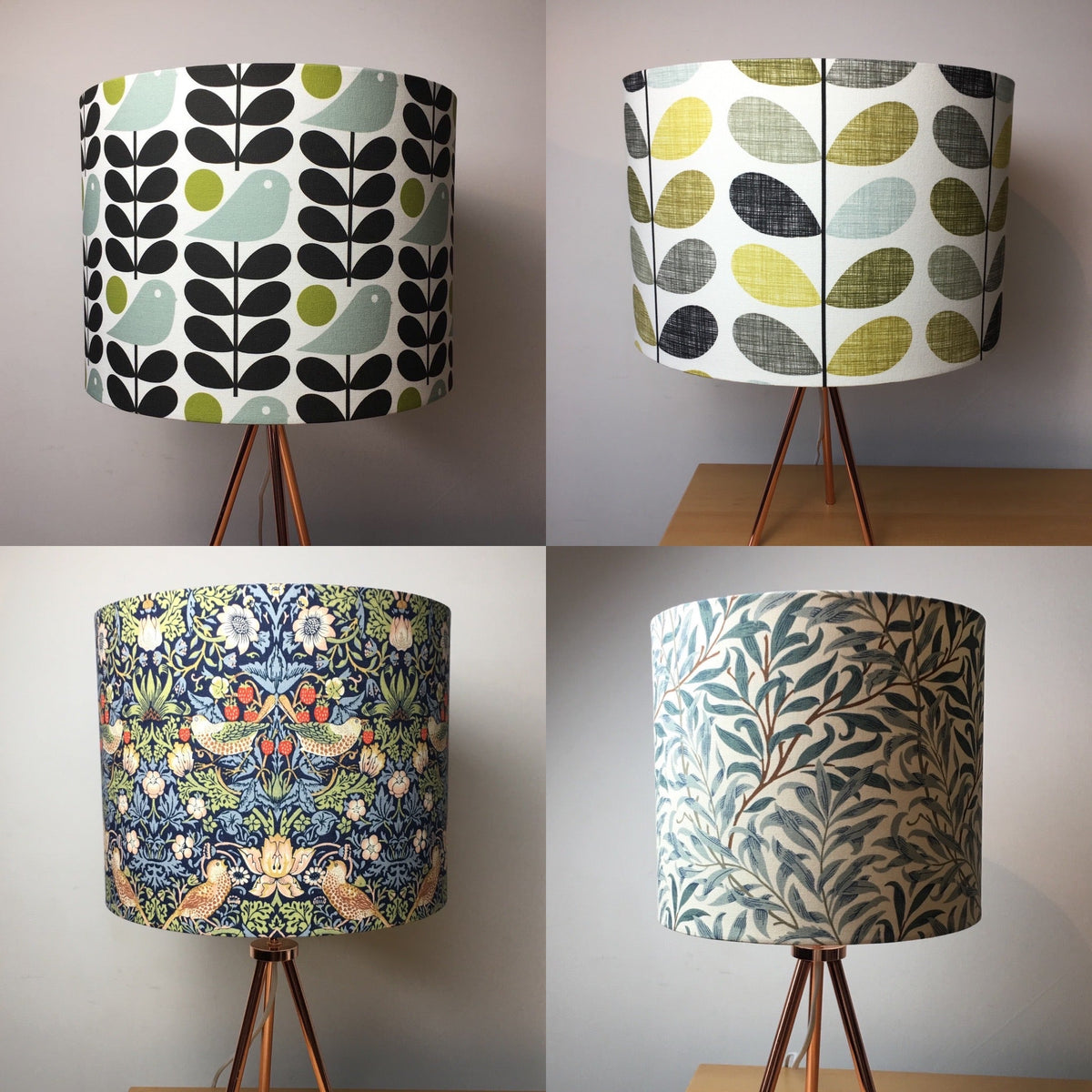 WELCOME TO LOUSEAL LAMPSHADES WEBSITE
After successfully selling on multiple sales channels, I finally bit the bullet and got my own website. I started off selling on Ebay and Etsy and still continue to sell there. I enjoy selling on both channels and grateful for them getting my products in front of thousands of people. I fully intend to continue selling on those platforms, however, the next logical step for me is to have my own stand alone website.
I am hoping that by having my own stand alone website, I can contribute more to my customers and audience. I am excited to write more articles about lampshades, home decor, DIY, tutorials and much more.
So please stay tuned and watch this space and I will have some helpful content to come in the future.
Now time to get some lampshades off to their new homes.
My first workshop was working out of my spare bedroom. I was able to fit in a few shelves for the fabric but I quickly ran out of room with the growing business. The workshop today is a larger basement space, however, the room is also running out and I will be looking to expand and grow the space in the future.
Below are some of the popular lampshades that are customer favorites as well as some of the first lampshades that I started with.
The very first lampshade that I sold when I was still living back in the UK was this simple but elegant gray and white design. The fabric is made by Iliv and has a very simple bird garden scene along with a distressed style etched into the background. I ended up adding a few more Iliv designs in my shop which are also very popular.
I have always been a huge fan of Orla Kiely, the Irish designer. Her Scandinavian inspired linear designs are a popular choice for modern and mid century style homes. Back in the UK, Orla Kiely is a household name and this particular warm gray and orange stem lampshade is also one of the first designs I chose for my shop. 
Along came William Morris and the most iconic design called "Strawberry Thief Navy" and the rest is almost history. This designer and particular lampshade changed my whole business and turned it into what it is today. Once I moved back to the USA, I knew that I wanted to bring these styles over the pond in order to beautify the homes here. I knew that these styles would be very popular and with this I was able to create a very specific style and niche to complete my collection of lampshades.